April 2023
Carr & Day & Martin, a global leader in equine care, is a new sponsor at this year's Balmoral Show, they are sponsoring the Working Hunter Ponies.
Royal Ulster Agricultural Society's Business Development Executive, Vickie White announced the partnership, stating, 'Balmoral Show is delighted to welcome Carr & Day & Martin onboard as sponsors of the Working Hunter Ponies at this year's Show. We rely on our sponsors to deliver a top-class event each year and are pleased Carr & Day & Martin are supporting the industry in this way.' 
Caroline Davis, Carr & Day & Martin Brand Manager 'We put as much care into producing our products, as riders put into preparing for competition and turnout is such an important part of the showing experience. We're delighted to be supporting these exciting classes and contributing our world favourite show ring essentials to the prizes including the Ultimate Grooming Duo, Canter Mane & Tail and Dreamcoat.'  
All your Carr & Day & Martin show time favourites will be available for purchase at Balmoral Show on the Connolly's RED MILLS stand alongside their sister supplements brand Foran Equine.  
Carr & Day & Martin will also be awarding a prize to the Best Turned Out Horse in the Supreme Hunter Championship and The Champions Parade and the RED MILLS International Spectacular.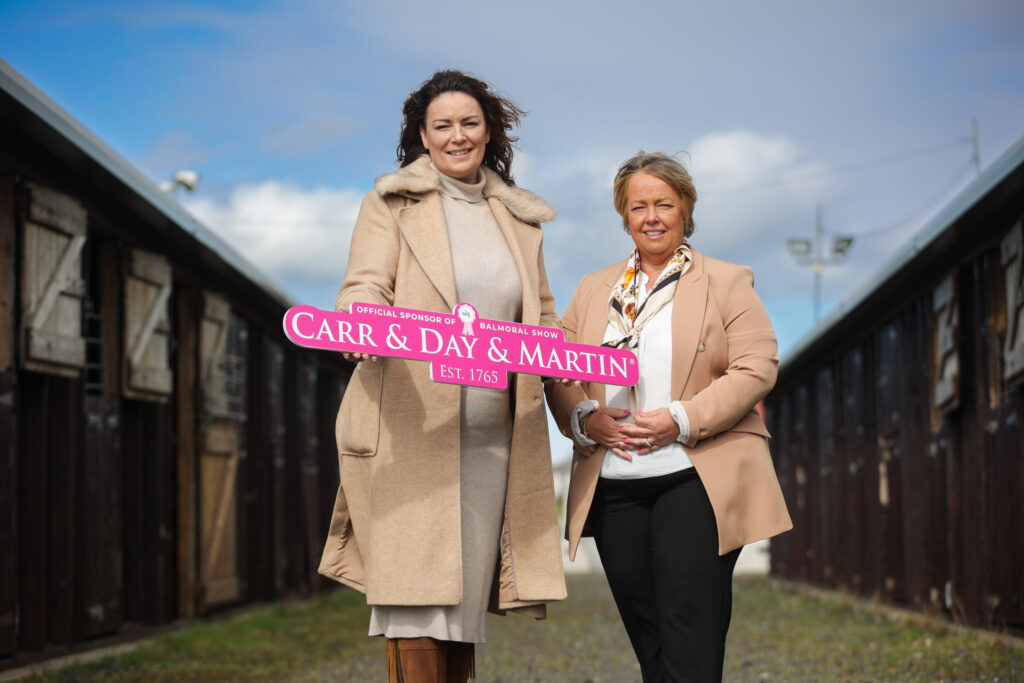 Pictured: Jenny Crozier, Ireland Trade Sales Manager with Carr & Day & Martin joins Vickie White, RUAS Business Development Executive to announce their sponsorship at this year's Balmoral Show. 
About Carr & Day & Martin:
Carr & Day & Martin (CDM) is the world's oldest company involved in the manufacturing of horse care products.  
Carr & Day & Martin's range extends across 4 categories, Leather, Coat, Hoof and Health and includes the world-famous Canter Mane & Tail and Dreamcoat and many other show ring and turnout essentials.  
CDM provide premium products that withstand the test of time. By using the highest specification ingredients at optimum levels, they ensure you can have complete peace of mind when it comes to grooming made easy, for results that last! 
In 2020 CDM was acquired by the Irish based and family-owned feed company, Connolly's RED MILLS. The world-renowned equine nutrition and feed company also owns and manufactures Foran Equine supplements as part of their equine portfolio, exporting all their products worldwide.  The acquisition of Carr & Day & Martin demonstrates their commitment to offering customers the ultimate range of equine care products, putting the horse at the centre of everything they do. 
#YouCareWeCare