March 2021
Putting the Horse at the Centre of what we do!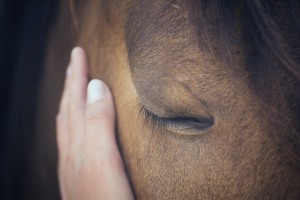 You may have noticed some changes to our branding in recent months. The updates show the evolution Carr & Day & Martin as we continue to grow and maintain the high-quality products and service you are used too. The look may have changed slightly but our core message hasn't and we are dedicated to producing super premium products that provide a complete care package for your horse. We would also like to take this opportunity to thank our loyal customers and business partners Connolly's RED MILLS and FORAN Equine though this transition time. 
Throughout the last couple of months, we have been working to give a fresh new look and feel to Carr & Day & Martin to bring our messaging and story to life sharing your experiences and feedback as part of our story. 
We will continue to commit to our customers and provide the same level of support you have experienced previously. 
New Website
As part of our rebrand you will have seen our upgraded website where you can read all the latest news and product information. Additionally, each month we will feature customers favorite products and showcase our fan of the month on our homepage. 
Category Icons
The Entire 
Carr
 & Day & Martin Range
The first taste of the rebrand was the launch of our New Year's Ultimate Competition where we gave our lucky winner Melaney Baker one of every product in the CDM range.  
Melaney Baker winner of the NY Giveaway 
#YouCareWeCare
Your feedback is important to us 
Include the hashtag #YouCareWeCare and tag @carrdaymartin for a chance to feature on our social pages. Connect with us on Facebook and Instagram to hear the latest updates. 
We are excited to continue making improvements. As you see the changes in our branding, social media and promotions reach out with any thought, request, or compliments. We are committed to horse owners all around the world and want to offer our support in any way that we can.