May 2022
Carr & Day & Martin launches limited edition DREAMCOAT in celebration of the Platinum Jubilee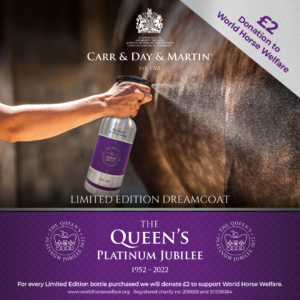 Friday 20th May – Global leaders in equine care is pleased to announce their release of a special edition commemorative bottle of best seller, DREAMCOAT, the Ultimate coat finish in celebration of the Platinum Jubilee of Queen Elizabeth II.
Carr & Day & Martin are proud to have held a Royal Warrant for supply of products to the horses a Buckingham Palace through the entire reign of Her Majesty Queen Elizabeth II, and since the reign of King George IV in 1765. Carr & Day & Martin believe The Queen's Jubilee is the perfect time to celebrate her, and their, love and passion for horses.
For every bottle of the commemorative DREAMCOAT sold,  Carr & Day & Martin will donate £2 to World Horse Welfare, committing to a £5,000 donation.
World Horse Welfare is a charity that works to improve the lives of horses and the horse-human partnership in all of its guises.  Their mission is to work with horses, horse owners, communities, organisations and governments to help improve welfare standards and stamp out suffering in the UK and worldwide.
'We are looking forward to celebrating the Queen's Platinum Jubilee and excited to bring this very special bottle of DREAMCOAT to our customers to mark this momentous occasion. We are delighted to be partnering with World Horse Welfare who do incredible work. At Carr & Day & Martin we put the horse at the center of everything we do and with so many shared values, it was the perfect opportunity to partner with World Horse Welfare.
Caroline Davis, Carr & Day & Martin Brand Manger
"World Horse Welfare is immensely grateful to Carr & Day & Martin for their generosity in this promotion to mark such a special occasion. This year thousands of horses will need our help, and this support will help ensure we can be there for them."
Jessica Stark, Director of Communications and Public Affairs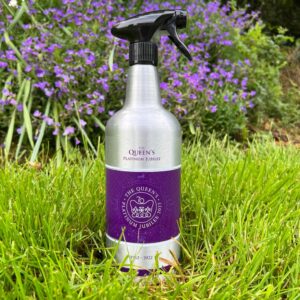 About Carr & Day & Martin:
Carr & Day & Martin is the world's oldest company involved in the manufacturing of horse care products. In 2020 CDM was acquired by the Irish based and family-owned feed company, Connolly's RED MILLS. The world-renowned equine nutrition and feed company also owns and manufactures Foran Equine supplements as part of their equine portfolio, exporting all their products worldwide.  The acquisition of Carr & Day & Martin demonstrates their commitment to offering customers the ultimate range of equine care products, putting the horse at the centre of everything they do.
About Dreamcoat, Ultimate Coat Finish
Outshine the competition with Dreamcoat, the ultimate high gloss finish. The unique non-slip formula highlights muscle definition and can be used on the saddle patch, leaving no grease or residue. Spray Dreamcoat onto manes and tails prior to plaiting for a high shine finish.
About World Horse Welfare: World Horse Welfare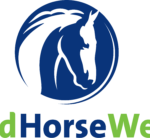 (Registered charity no: 206658 and SC038384), is an international horse charity that improves the lives of horses in the UK and worldwide through education, campaigning and hands-on care of horses. Since we were founded in 1927, our whole approach has been practical, based on scientific evidence and our extensive experience, and focused on delivering lasting change across the full spectrum of the horse world. https://www.worldhorsewelfare.org/
Facebook.com/carrdaymartin
Twitter.com/carrdaymartin1
#YouCareWeCare
Media Contact:
Caroline Davis
Carr & Day & Martin Brand Marketing Manager – Carr & Day & Martin
[email protected] | +353 01 626 8058
www.carrdaymartin.com