Professional Freelance Groom
How did you get into Horses?
I've always been really interested in horses. I was the weird horse child in school so with a lot of persuasion I was able to take my first riding lesson when I was 10 at Glen-Aire Stables at home in Mallow 🤣
What is your favourite part of being a groom?
Seeing my horses do well! I was recently in Boekelo in Holland where some of my past horses were competing with their new riders and it made me really happy to know I have played a part in getting those horses to where they are now.
Any memorable horse-related stories from your career?
I remember being at the international event in Tattersalls a few years ago, it was one of the first international events I had done, having come from show jumping grooming. I was working for Global Event Horses at the time and we had a horse called Global Orchid competing at the show. He finished 6th in the CCI3*-L and I remember his past owner Ruth Robinson, her son, husband and the breeder of the horse all coming over to congratulate us. I've never felt such strong emotions for a horse from everyone who had been involved with him. It's a memory I really cherish ❤️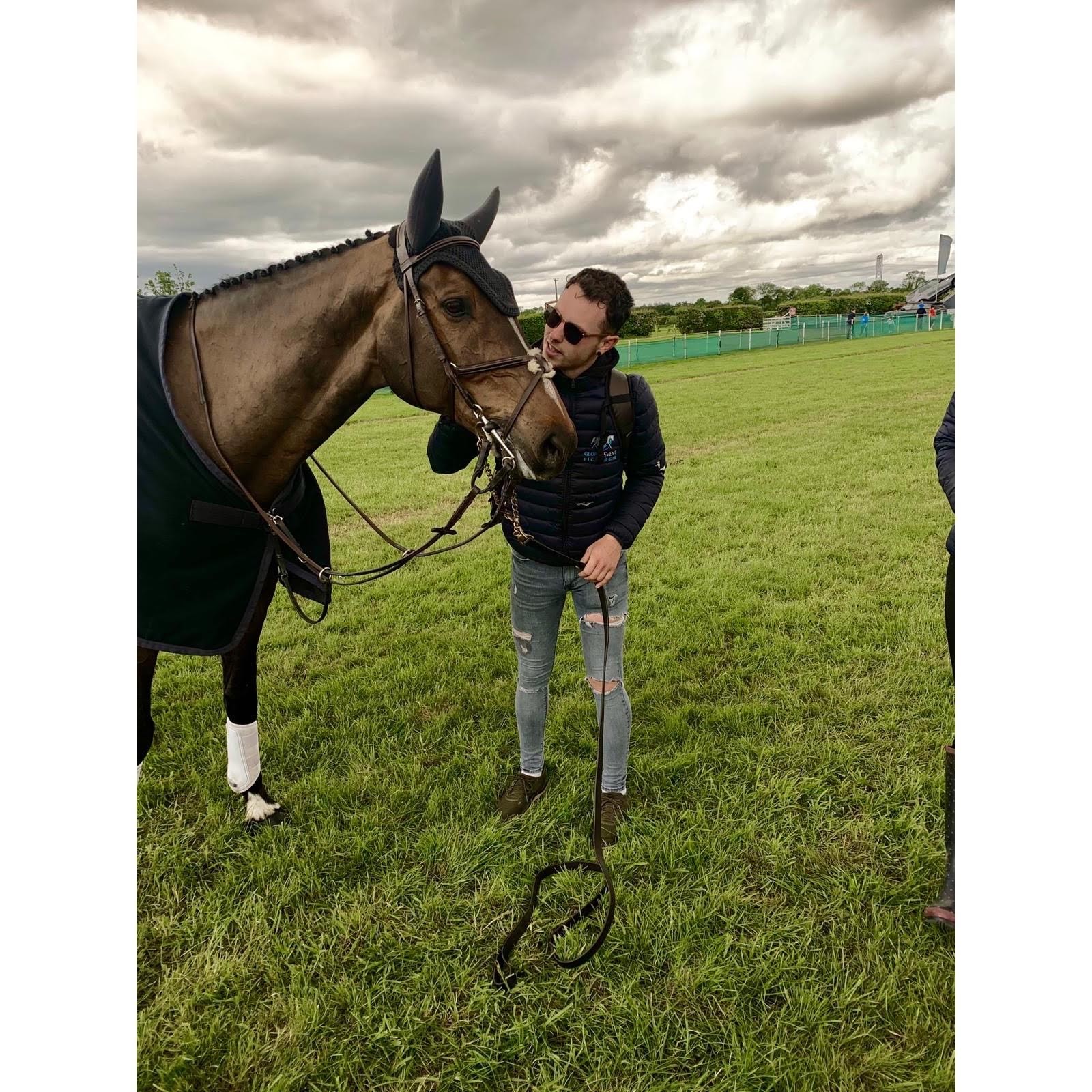 What has been your career highlight to date?

 
There have been so many amazing days over the years but I really think my career highlight was being part of a team (Global Event Horses)  that had 3 horses qualified for the Tokyo Olympics at the end of 2020. It was an immense year for us all with many top placings at different shows but the highlight was getting to the end of the year and looking back on what we had all achieved. It truly takes a village to maintain these horses at the top level so for us to have been able to finish that year with 3 qualified for Tokyo was amazing.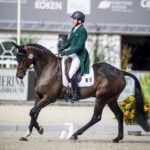 Global Orchid

Global Daenerys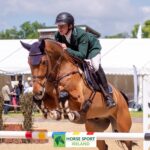 Global Mentor
Do you have a favourite grooming product?
Honestly, my favourite grooming product is a sharp pair of scissors, not just for the grooming side but also you never know when you will need scissors so it's always handy to have some in your grooming bag 🤣
What is your essential show day CDM product?
Dreamcoat 🤩 I have never gone through so much of a product in my life. It really is top notch. I use it for quarter marking mostly and of course the last minute touches for that shine before heading into the ring 🤌🏼
Top tip for mane plaiting?
Practice! There are unfortunately no secrets when it comes to plaiting. Try to make sure your mane is a good length and thickness for the plaits you want to achieve and just keep practising. Practice different styles as you may find one a lot easier than another 👏🏼
Do you have a favourite quarter mark style?
I do have a style I do on most horses unless a rider wants something else. I try to tweak it slightly for each horse to enhance the quarters but I'm not sure a showing groom would agree that it helps 🤣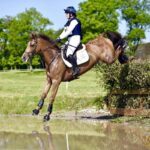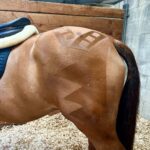 Any advice for someone interested in becoming a groom?
Be prepared to work hard and never ever stop learning. Take every opportunity you can to help out and learn. Stand with the vet, the farrier, the physio and the dentist. Make yourself as educated on horse care as you possibly can because turn out can be learned over time. Horse care and knowing when your horses needs something is innate from years of spending time with them. The days are long and you may end up spending a lot of time away from your family but as grooms we get something a lot of people will never get in their jobs. We get to make friends with people from all over the world and experience so much cultural diversity and I think it's such a privilege to be able to do so 🙏🏼
What services do you offer as a freelance groom?
Currently my biggest and busiest service is clipping. I clip year round for all kinds of clients, from your top level ShowJumper, Eventer and Dressage horse all the way down to your miniature pony 🙏🏼 Everyone is catered to with the same level of care. I'm extremely lucky to be a part of the Liveryman team for the last 2 years and I can't thank them enough for their constant support. Outside of that I also offer yard cover and of course I freelance at various shows throughout the year.
Fun fact about you?
I'm a massive true crime and horror fan so if you see me around the show with headphones in there's a really strong chance I'm listening to something quiet dark 🤣 often with a smile on my face 🤷🏻‍♂️🤣
Phone – 085 833 8587
Email – [email protected]
Facebook – Oreganequineservices
Instagram – oregan_equineservices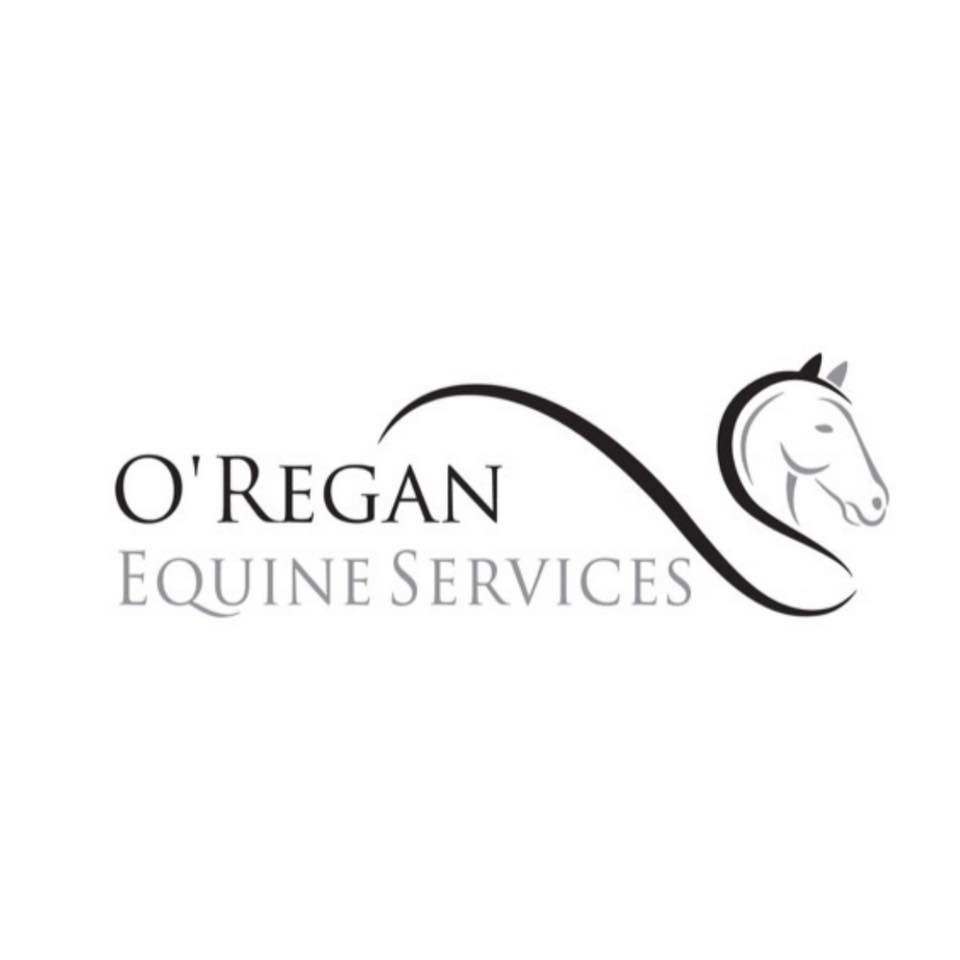 ---