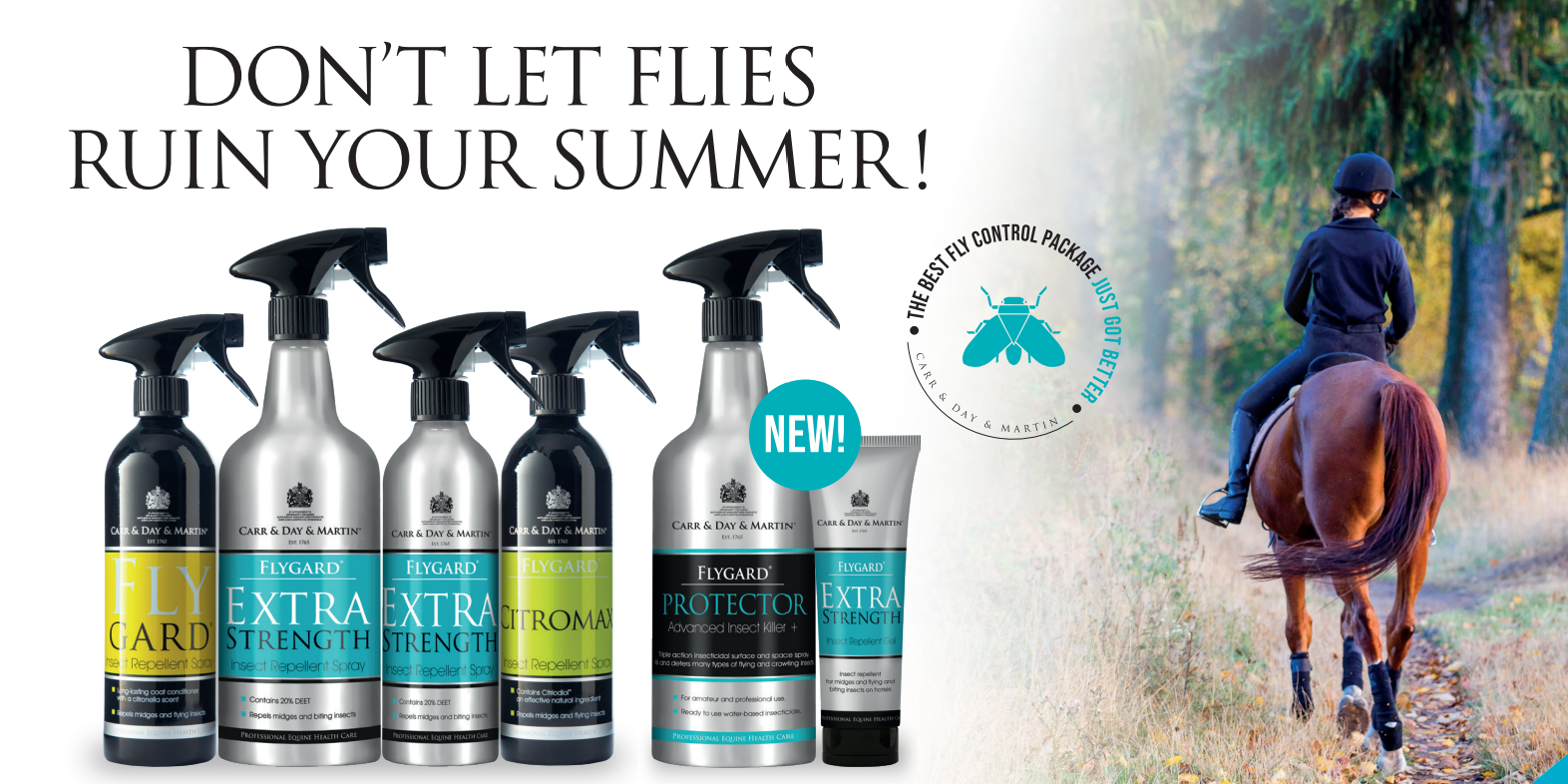 We've introduced two new products to our fly control range to cater for you and your horses needs throughout the summer months.
We understand the frustrations around flies and the irritation they can cause from your horse becoming restless, agitated and potentially even damage their coat and skin from excessive scratching and rubbing. Using a fly spray on your horse can help reduce the discomfort and annoyance caused by flies and other insects, which can help improve your horse overall health and wellbeing. Additionally, by reducing the presence of flying insect, fly sprays can also help prevent the spread of diseases that are transmitted by these pest.
Finding the right fly product to suit your horse is easy with our extensive range of fly control
 FLYGARD®
Fly protection formula with a citrus scent to repel flying insects throughout the summer months. FLYGARD® is gentle on skin the water based formula is based on Citriodiol which is an effective fly repellent produced from Eucalyptus citriodora for long lasting protection during the summer months. Added coat conditioners add shine to your horses coat while working its magic to prevent flies.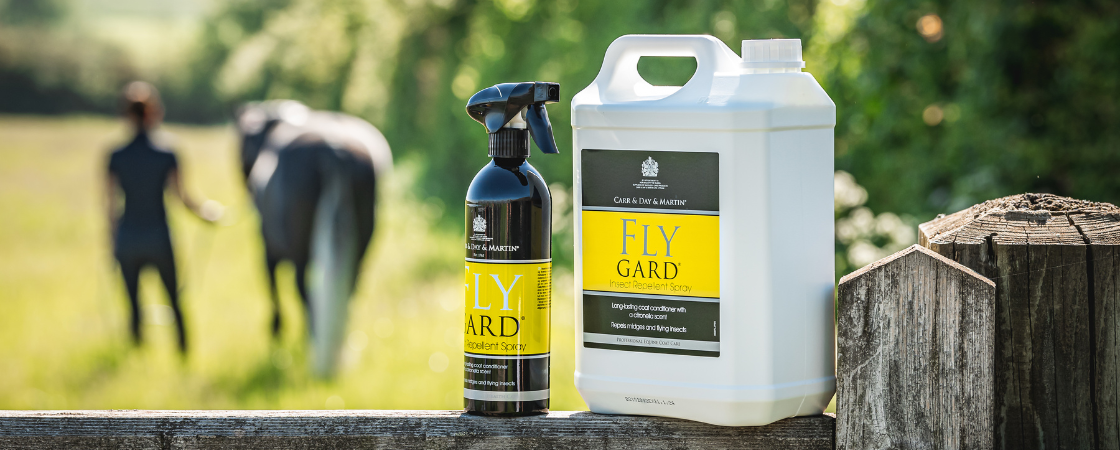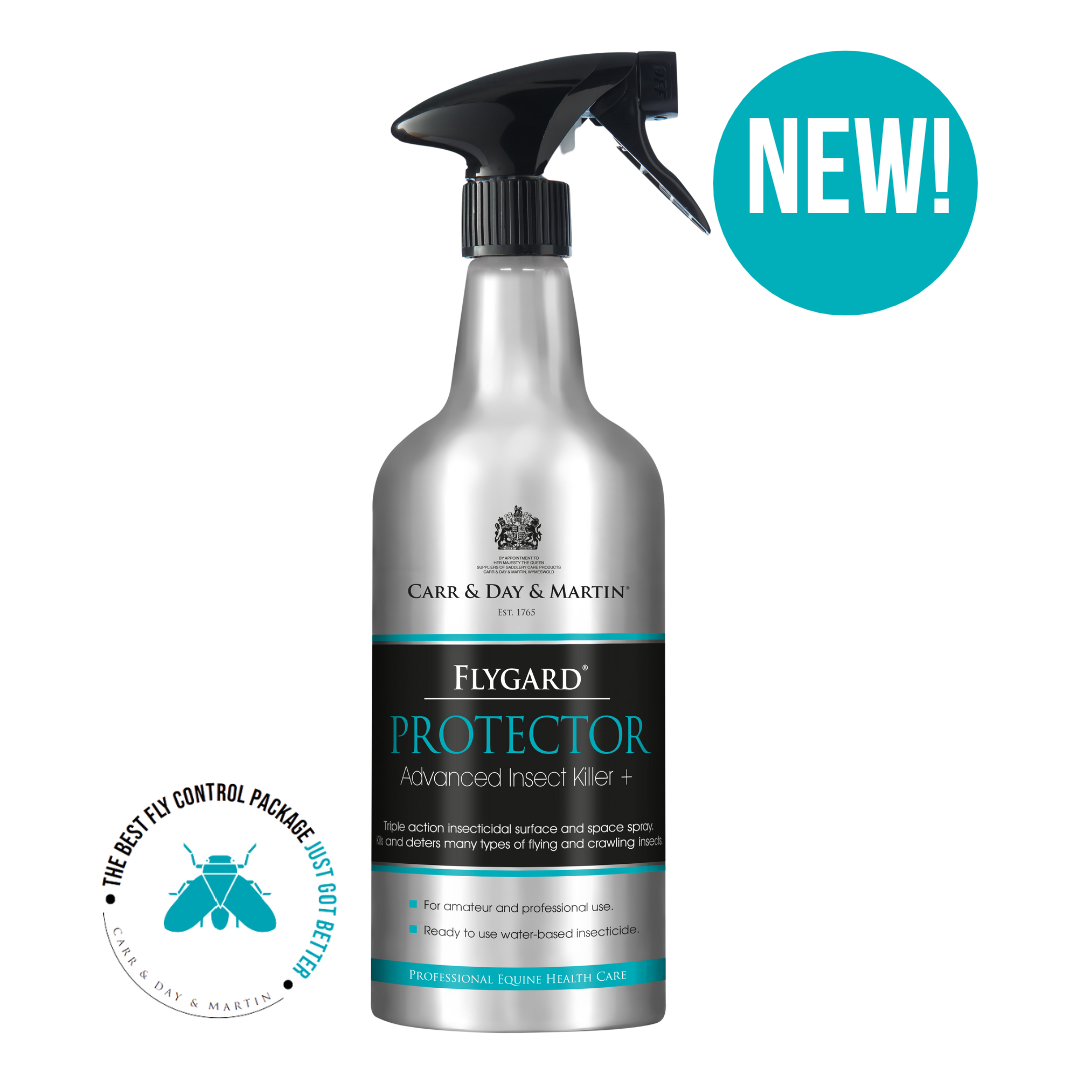 NEW FLYGARD® Protector
Our NEW FLYGARD® Protector is a heavy duty stable spray for protecting your horse's environment from irritating flying and biting and insects. The water based insecticide formula containing Cypermethrin has a fast acting 'knock-down' effect and provides weeks of protection.
COMING SOON!
FLYGARD® Extra Strength Spray
Our most popular fly spray that gives you proven results is FLYGARD® Extra Strength Insect Repellent which is our most powerful formula on the market. This effective formula gives maximum protection from midges and biting insects. Contains the proven, researched, active ingredient DEET, at an optimum level of 20% for powerful, long-lasting protection.
"Had a lovely hack out, very comfortable pony after using FLYGARD® Extra Strength and the smell takes me back to days out eventing" – welsh_mare_diaries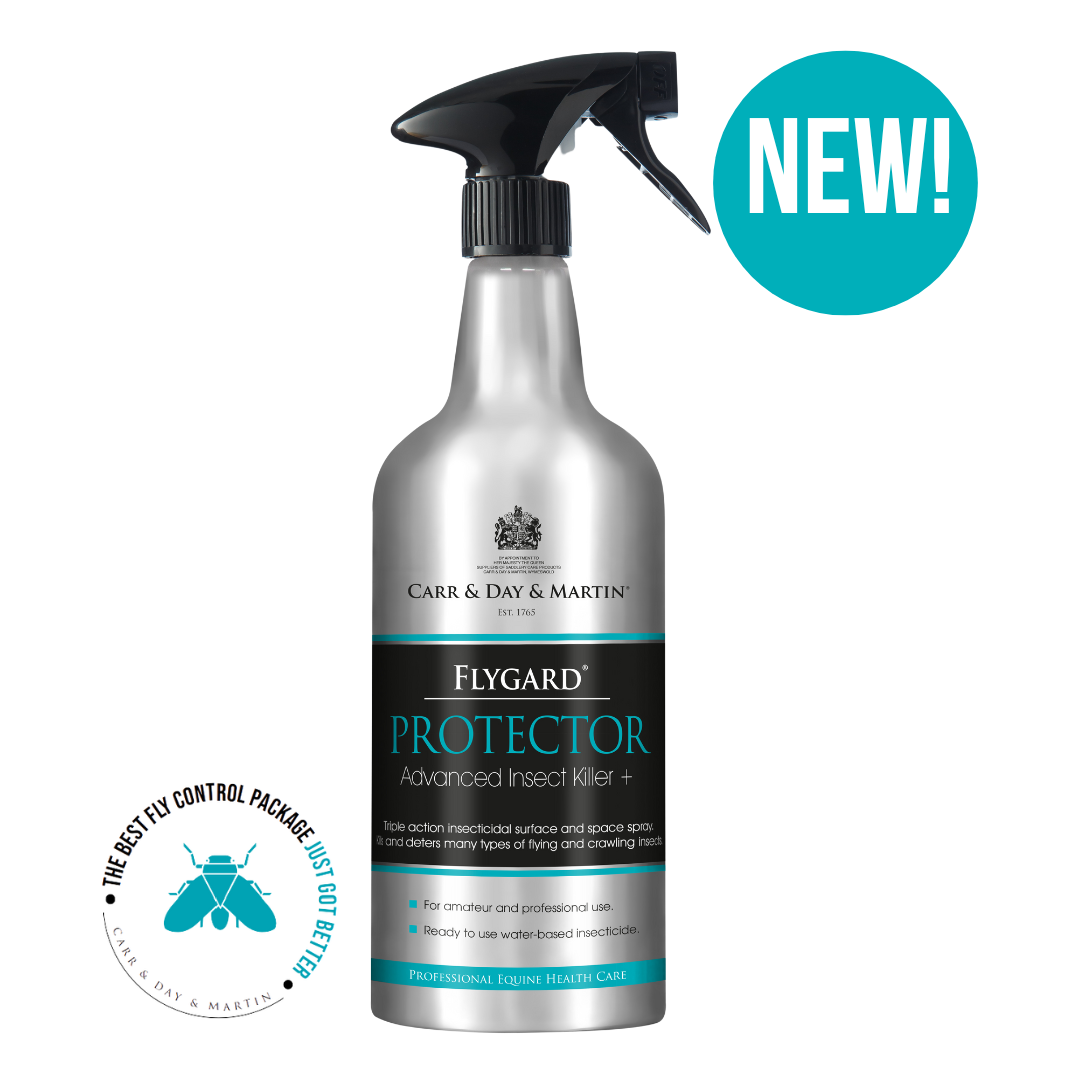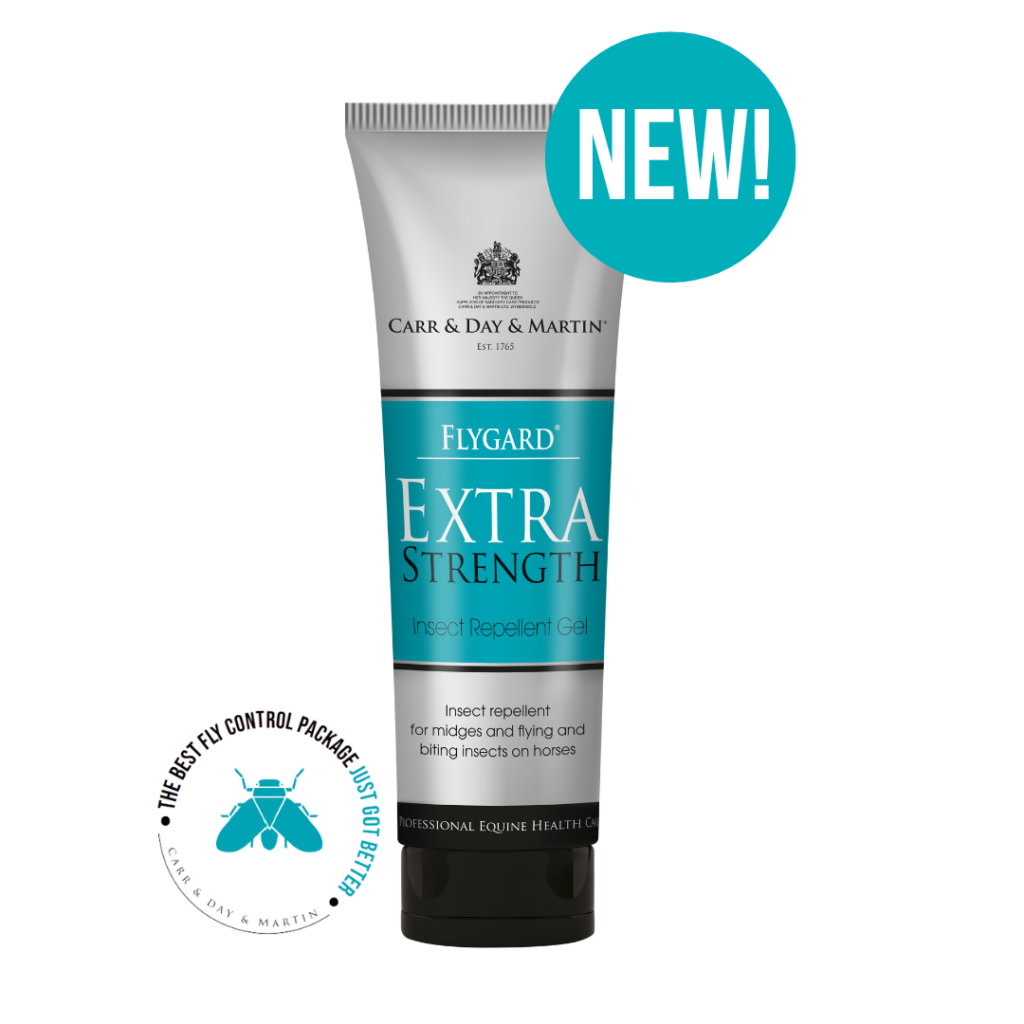 NEW

FLYGARD® Extra Strength Gel
Do you have a horse that is sensitive to sprays? Look no further, we have developed a solution to reduce reliance on a spray and still keep flies away from your horse. Our brand NEW FLYGARD® Extra Strength Gel. The perfect partner to our FLYGARD® Extra Strength Insect Repellent Spray. Based on the same formula as our favourite fly spray our new Gel allows you to apply by hand or sponge for greater coverage. The concentrated application of gel contains 10% DEET for optimal, long lasting protection for a more accurate and alternative application for 'spray nervous' horses.
COMING SOON!
Citromax
A gentle yet effective formula that repels midges and all flying and biting insects from your horse. Citromax contains naturally derived ingredients and is also water based formula which helps reduce the risk of sun burn during the summer months. Containing the ingredient citriodiol for safe, long-lasting protection.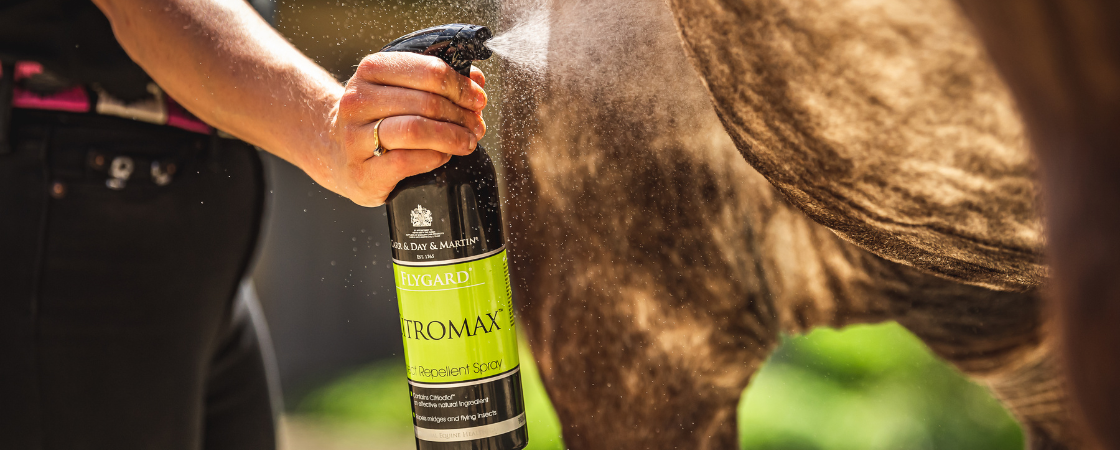 Did you know?
It's not always the strongest smelling product that will repel flies. Ingredients to look out for when choosing effective fly control are DEET, Citronella, Eucalyptus and Lemongrass.
Still trying to decide? Get in touch!
Flies are a common nuisance for horses, especially during the warmer months when they are more active. Don't let flies ruin your summer and stock up on with the ultimate fly control package from Carr & Day & Martin.

Always read the label and directions when using any fly control products. Do a patch test when using a new product on or around your horse. Apply in a well-ventilated area and avoid contact with the horse's eyes, nose and mouth.
---