Have you started looking forward to the summer show season?
Do your future self a favour now and use spring time to get organised. Now is the perfect time to start fresh and spring clean and start getting your horse ready for the show season. There is a lot of work to get ready for the summer season, but we're here to help! Getting your horse ready for their time in the spotlight can be made easy with the right products and grooming techniques. Our Spring Into Show Prep guide is the perfect place to start!
LEATHER CARE
It's time to take out your show tack and freshen it up. The best place to start is with Belvoir®Step 1 Tack Cleaner Mitts to remove any dust and dirt that may have build up during storage. Our NEW mitts allow for an easier, faster, and more effective way to clean tack, bridles, and other leather products.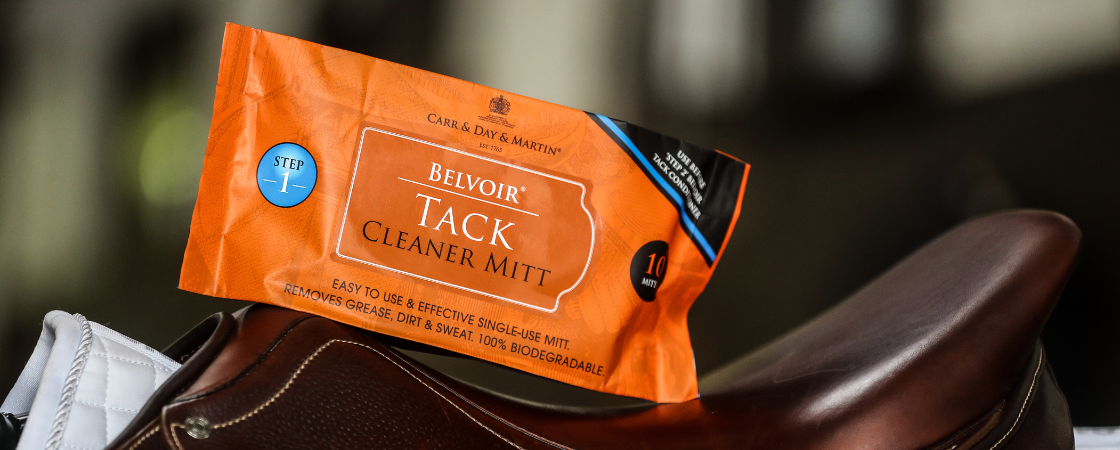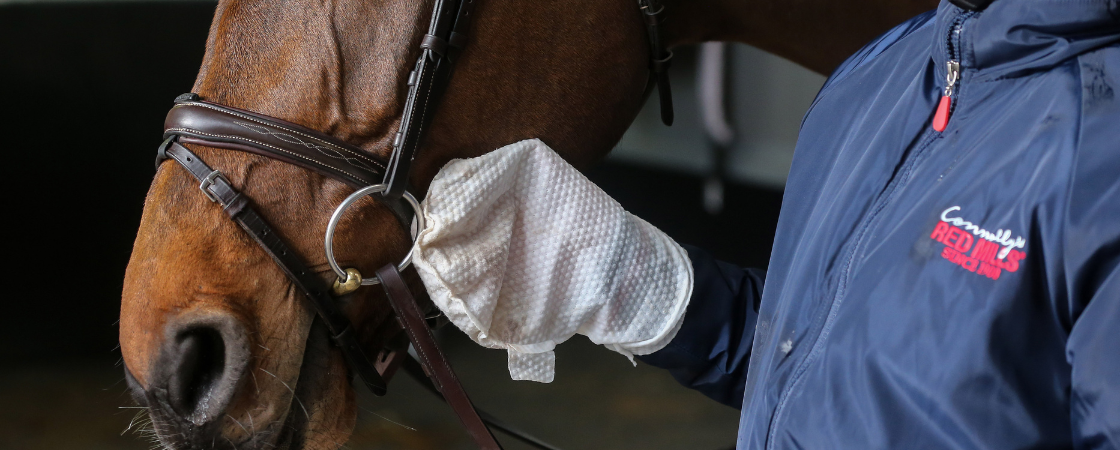 The Belvoir®Step 1 Tack Mitt is a great addition to your tack cleaning kit. The glove-style mitt offers superior cleaning power against dirt, sweat and bacteria and is easy to use on both sides. The inclusion of a turning tab enables you to easily clean both sides of your leather in one swipe for faster cleaning and make it easier to clean those hard-to-reach areas or intricate details. This mitt can also be used inside out especially for very dirty tack as an extra cleaning boost. Each pack contains 10 x sustainable, biodegradable bamboo derived Mitts. Belvoir® Tack Cleaner Mitts are designed for you to use like a glove resulting in the ultimate easy and effective tack cleaning experience. Make cleaning those difficult-to-reach regions and complex details of tack much simpler and faster by cleaning both sides of your leather with a single simple wipe. Great for everyday cleaning and when convenient when you're on the go at a show so your tack always looks its best.
TOP TIP
Always applying a conditioner after using a leather cleaner to soften, preserve and shine your leather.
We recommend Belvoir® Step 2 Conditioner Spray
Simply spray evenly onto clean leather and gently rub in with a cloth or sponge. When dry, polish using a soft dry cloth for show ready leather.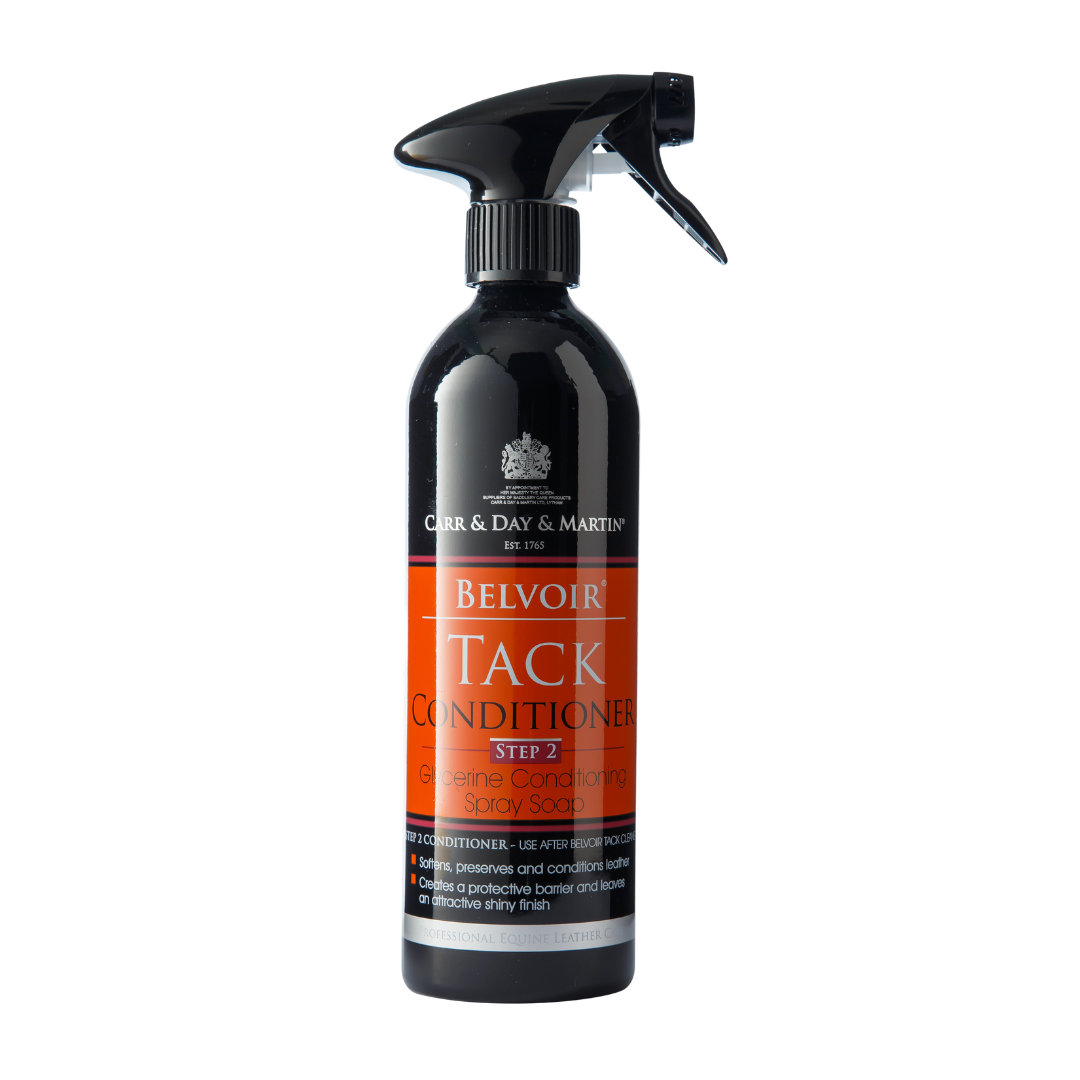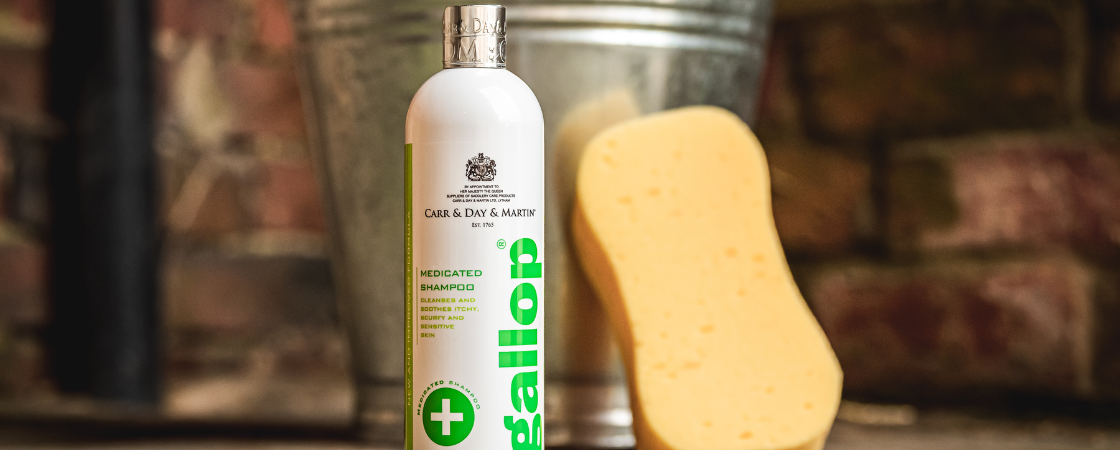 COAT CARE
Wash away winter with a deep cleaning, medicated shampoo with the added benefit of coat conditioners. Gallop® Medicated Shampoo is a highly specification formula ideal for dry, itchy, scruffy and sensitive skin. The pH neutral formula contains oils that help soften and lift scabs and dandruff to soothe and calm irritated coats. Provides exceptional conditioning to leave noticeably softer hair and a shiny coat. Ideal for use all year-round to help keep skin problems under control. Great for use as a skin cleanser and wound rinse. This is our go to when looking for a fresh coat and clear shine that gives your horse softer hair and a noticeably shiny coat.
HOOF CARE
Hoof care is essential for the overall health and wellbeing of your horse. Proper hoof care helps to promote healthy hooves, which are necessary for a horse to function properly. Ensure your horses hooves are in top condition for the show season ahead with Cornucrescine Tea Tree Hoof Oil which is a modern alternative to a traditional style oil. It maintains and protects the hoof, leaving a lasting show ring shine. This rich, translucent oil is suitable for all hoof colours. Contains tea tree oil for its traditional topical supportive effects and if used daily may help prevent bacteria issues which in turn will promote your horses hoof health.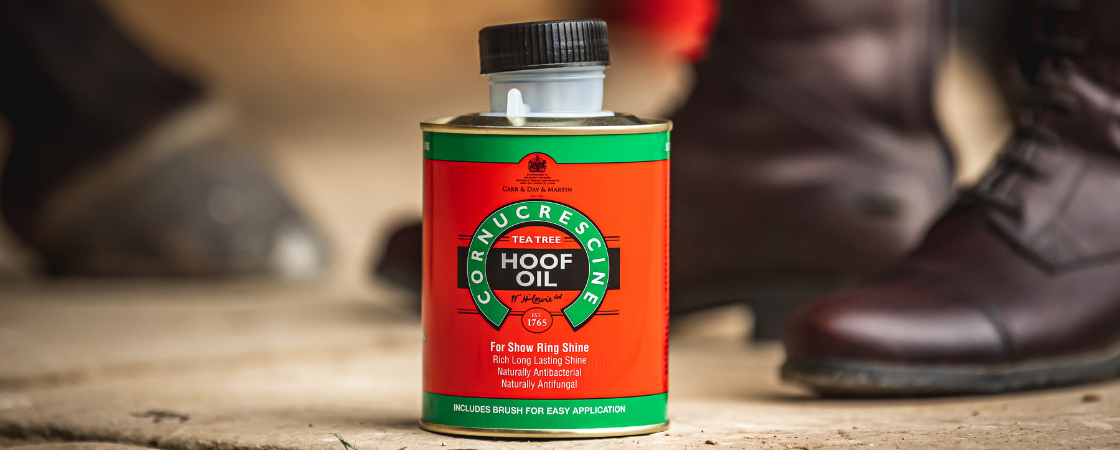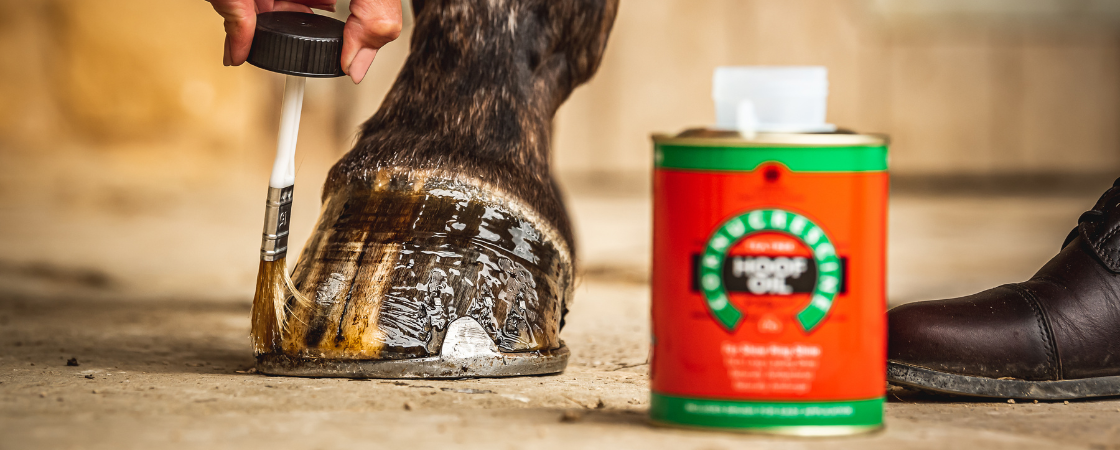 HEALTH CARE
Does your horse suffer from dry and itchy skin? Protect against rubbing and damage this spring with ItchGard. A soothing, non-greasy lotion derived from plant extracts including Lemongrass, Marigold, Geranium and Menthol Oils, to calm and cool irritated skin on horses troubled by itching. This easy to use topical treatment aids in preventing rubbing following nuisance insects bites, or general skin irritation, by calming the skin and maintaining skin integrity. ItchGard also helps to reduce damage caused by rubbing to the Mane and Tail areas by conditioning and protecting skin and hair. Make sure the mane, tail and coat are in perfect condition for the showing season with this easy to use soothing treatment. Watch the instant relieve it gives to your horse as you apply.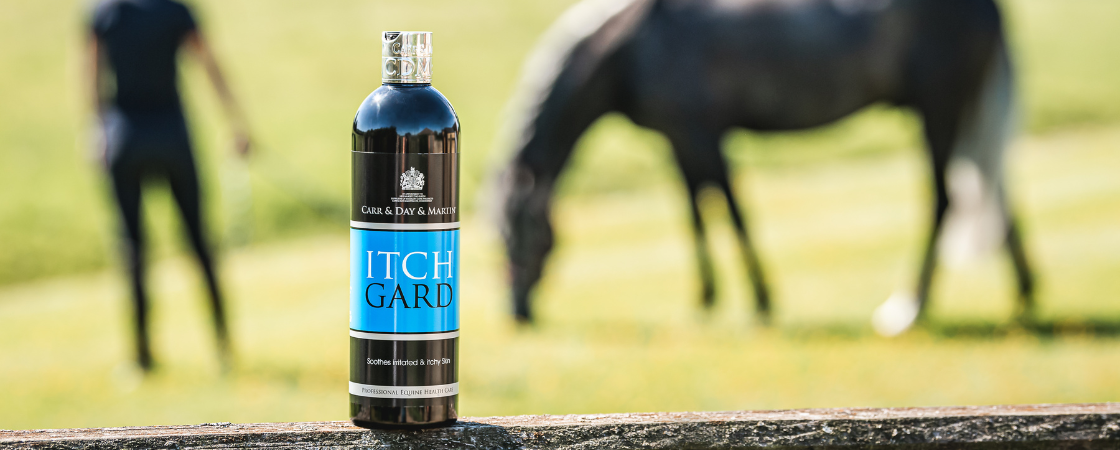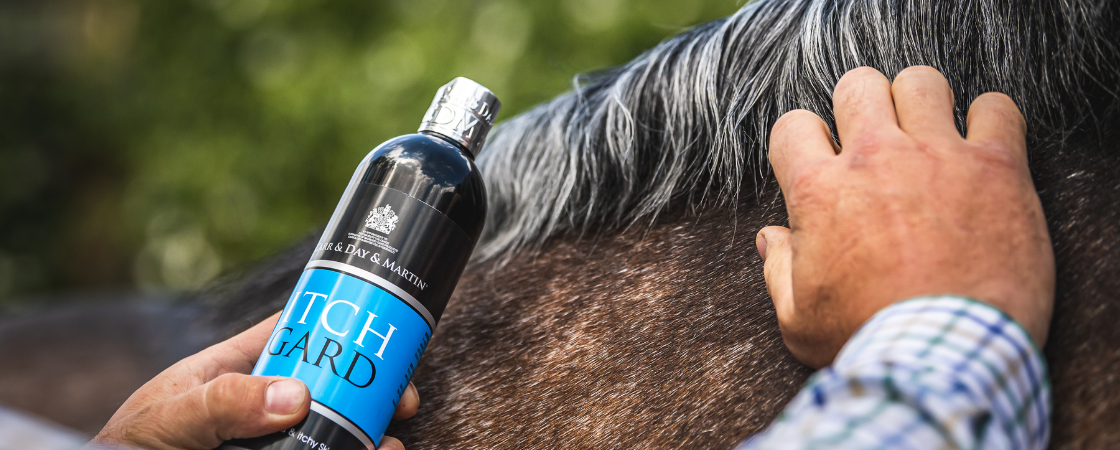 TOP TIP
ItchGard is a great alternative to a plaiting gel if you horse suffers from dry skin and has a tendency to rub out plaits. Apply to the mane to tidy up stray hair with the added benefit of reducing your horses need to itch.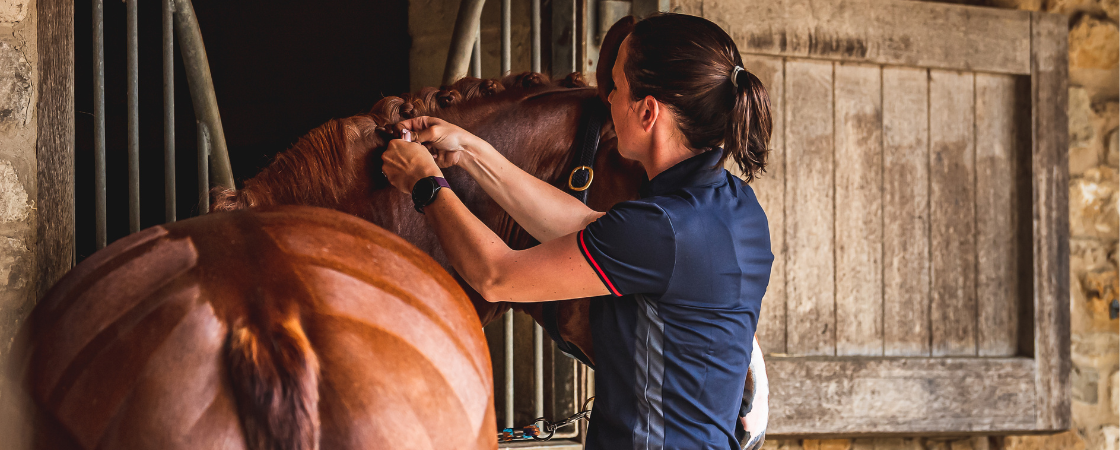 Getting ready and grooming for a show should be enjoyable. You want to make sure that your horse looks their best, but you don't have to spend hours on it! All it takes is some planning ahead and quality products to be efficient with your time.
We love to hear from you. Send us your tips for getting your horse show ready this time of year!

---