Global Leaders in Equine Care, Carr & Day & Martin are thrilled to be working with former German show jumper, now world-renowned sport horse breeder and trainer,
With a career in horses spanning over 54 years, Paul's horsemanship, and experience in every facet of equestrianism is unparalleled.
A career that started when he groomed for his brother Alwin at the 1968 Olympic games in Mexico City. From this grew a deep appreciation and knowledge in correct husbandry.
Paul Schockemöhle returned to the Olympics in 1976, in the saddle this time, by winning silver in 1976 Montreal Olympics and then winning bronze again in 1984 at the Los Angeles Olympics.
Another string of notable accolades includes breaking the record for becoming European champion three times in a row, with the same Horse, the unforgettable, Deister.
The top athlete went on to be 'The Master Maker' training some of the best riders in the world to achieve greatness.
After Paul retired from riding, he turned all his energy to his passion for breeding. The Schockemöhle stallion portfolio includes some of the highest quality and genetically diverse stallions, recognised for producing exceptionally talented sport horses who are performing to the highest standards on a world stage.
As global leaders in equine care, Carr & Day & Martin are excited to be working alongside world renowned, stables of Paul Schockemöhle. As care partner, Carr & Day & Martin products are the number one choice for PS horses, riders and clients.
Just as Carr & Day & Martin put the horse at the centre of everything they do, when it comes to horse care, Paul Schockemöhle only chooses the best.
 "When I do something, I do it right."
Carr & Day & Martin's National Sales Manager for Germany, Henrik Berkel:
'We are looking forward to working with Paul and his team. With four care categories of super premium products covering Leather, Coat, Hoof and Health, we are confident we can provide the optimal horse care support for Team Schockemöhle and their horses.  We put as much care and attention into producing our products as Paul does managing these horses.'
Saphyr de Lacs – Eiken Sato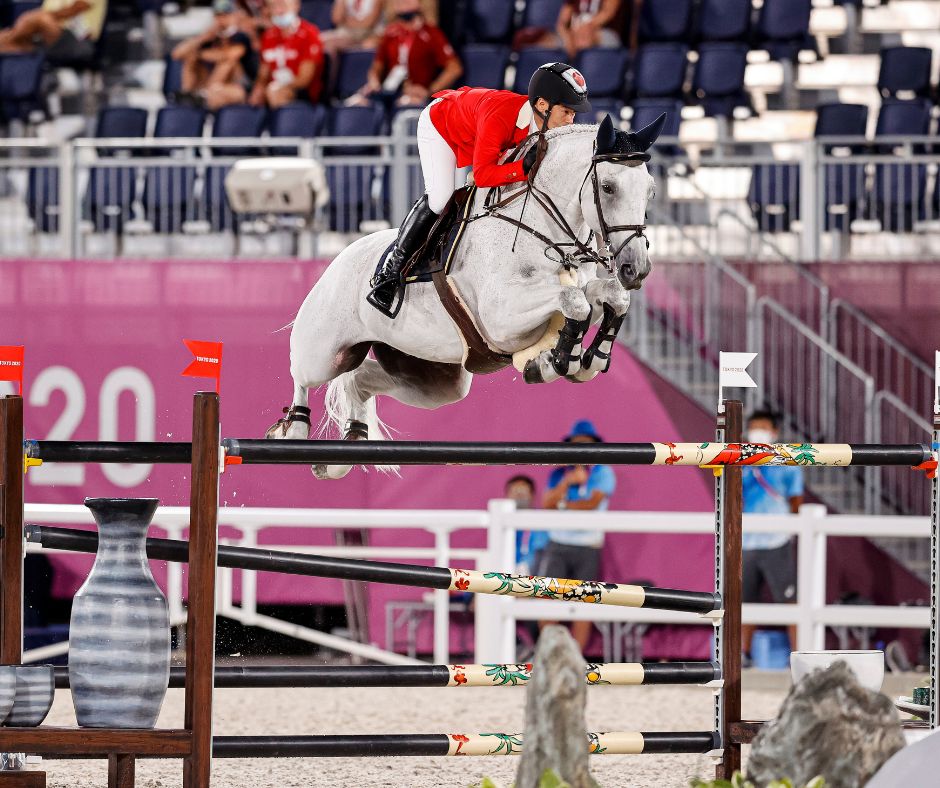 Paul Schockemöhle commented
'Proper horse care has played an integral role in our success over the years. Carr & Day & Martin has been a part of our horses care routine from the start, and my team is delighted to further strengthen our relationship with the iconic brand and we appreciate the support.'
To learn more visit
And follow on social media
https://www.instagram.com/deckstation_schockemoehle/?hl=de
https://www.instagram.com/schockemoehlelewitzhorses/?hl=de
ABOUT CARR & DAY & MARTIN
Carr & Day & Martin is the world's oldest company involved in the manufacturing of horse care products. In 2020 the company was acquired by Connolly's RED MILLS, world renowned equine nutrition and feed company who also own and manufacture Foran Equine supplements as part of their equine portfolio. The acquisition of Carr & Day & Martin demonstrates their commitment to offering customers the ultimate range of equine care products, putting the horse at the centre of everything they do.
Facebook.com/carrdaymartin
Twitter.com/carrdaymartin
#YouCareWeCare
Media Contact:
National Sales Manger Germany
Henrik Berkel:
Carr & Day & Martin
[email protected] | +49 30 21783243
www.carrdaymartin.com
---