Leather Care wrapped up in a beautiful keepsake tin

Just as you would shampoo your own hair first, it is also essential to clean leather before applying a conditioner. This ensures that the surface of the leather is free from grease and dirt and therefore porous to accept a conditioner.
With regular use of this powerful 2 step combo, comes peace of mind that leather will remain healthy, safe and long-lasting.
Belvoir® Step 1 Cleaner is specifically designed to remove grease and dirt quickly and easily, without "over-wetting" the leather or damaging the stitching.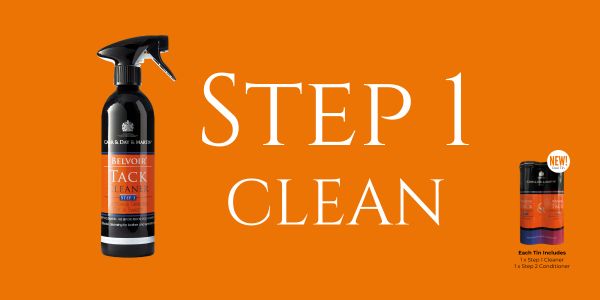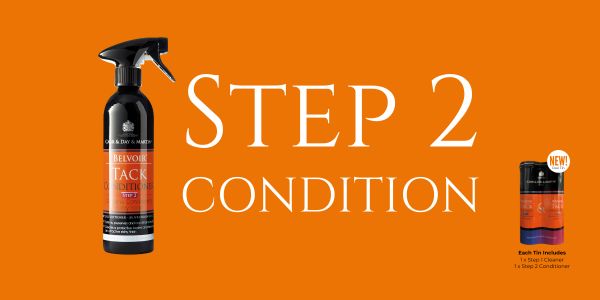 Belvoir® Step 2 Conditioner is a glycerine based soap which will leave a shiny, protective finish on the leather. This coating nourishes as well as filling and sealing pores. This helps by forming a barrier against salt, dirt, grease and water, protecting the integrity of the leather.
In combination, Belvoir® Step 1 & Step 2 not only contribute to the overall appearance of your tack but also ensure its functionality and durability. Regular cleaning and conditioning are investments in the longevity of your leather gear, preserving its quality and allowing you to enjoy a comfortable and safe riding experience for years to come.

---